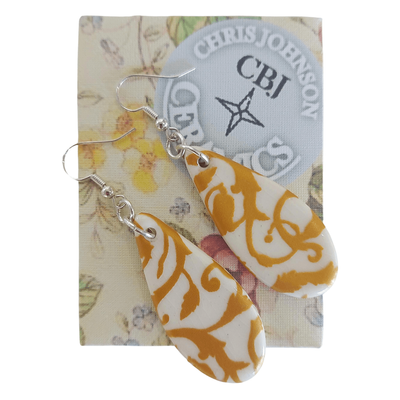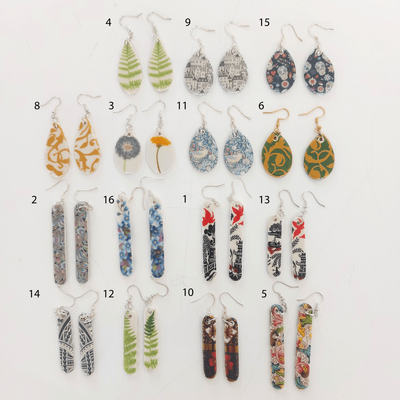 Chris Johnson Ceramic Earrings
Chris Johnson
$40.00
Hand-made ceramic earrings on French hooks, packaged in beautiful gift boxes.
Chris Johnson is a Christchurch-based ceramicist with a broad oeuvre that includes decorative and functional pottery, as well as jewellery.Chris's works are triple fired earthenware and involve a process of stencilling, coloured slip, sgraffito and decals. His larger pieces include vases, bottles and platters.
When ordering, please select the number of the pair you would like.
Payment for all purchases are to be made via bank transfer - items will not be shipped/packed until payment has been received.
SKU: 10000-21-2