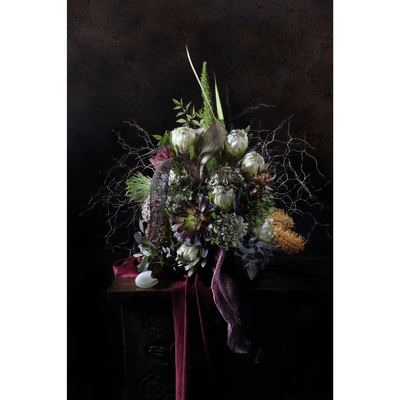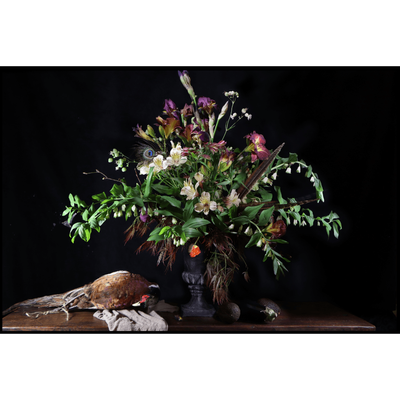 Virginia Long Photography
Virginia Long
$500.00
Fine art photography composed and captured by Virginia Long. Three works are available, each A3 prints, matted and framed ready for display.
Virginia Long is a fine art photographer who takes an organic approach to her work - using flowers and organic material from her own garden and the surrounding native bush to create beautiful still life compositions. When photographed, Virginia's compositions are enchanting and hauntingly beautiful. Dark backgrounds, rich colour palettes, and the incorporation of game animals, all reference Dutch master paintings – a reference Virginia amplifies by framing her work in ornate traditional frames.
These works are contemporary classics and won't be available for long. Learn more about Virginia's work at www.mulberryfloralartgallery.co.nz.
Payment for all purchases are to be made via bank transfer - items will not be shipped/packed until payment has been received.

SKU: 10000-20