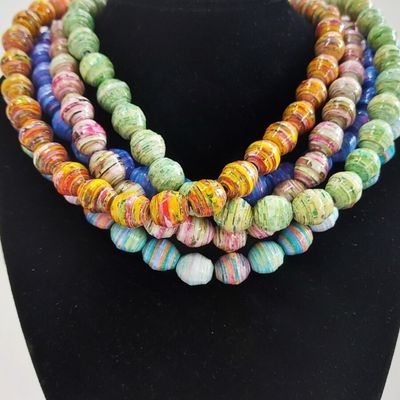 Lise Archbold Paper Beads
Lisa Archbold
$45.00
Beautiful, lightweight beaded necklaces on elasticated cord, suitable for all occasions! Each necklace is made with patterned paper which is carefully wound into beads, creating vibrancy and texture, as well as making each necklace totally unique!
Handmade by Marton-based artist, Lise Archbold.
Please note when buying online: items will be selected at random from available stock. If you would like a particular pattern or colour, please visit us in person.
Payment for all purchases are to be made via bank transfer - items will not be shipped/packed until payment has been received.

SKU: 10000-19