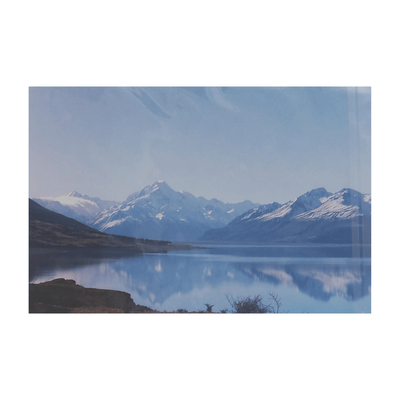 Mary Lewis Unframed Photographs
Mary Lewis
$20.00
Assorted unframed, open-edition photographs by Mary Lewis. NZ landscapes and flora-themed still life shots available, all are A4 sized.


Please note when purchasing online:
Items will be selected at random - you may receive any one of the unframed works by this artist, depending on stock availability.
Mary Lewis is a "raw photographer". She produces work which is unedited, presented just as it is captured by her camera. As such, the photography she presents in her books and framed prints reflect fleeting moments in time - memories and visions of the world through Mary's eyes.Having travelled extensively around New Zealand, Mary's photographic subjects include landscapes, native birds, and people. Her prints are available to purchase framed behind glass, or as books in which her photographic work is presented alongside poetry.
Payment for all purchases are to be made via bank transfer - items will not be shipped/packed until payment has been received.
SKU: 10000-26