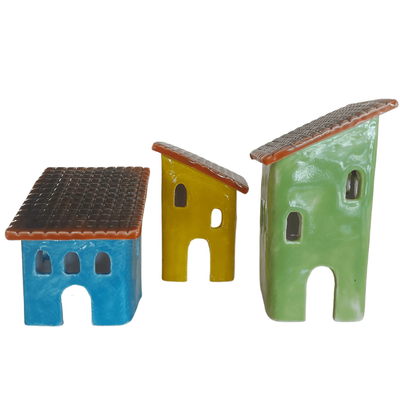 Tony Kale Ceramic Houses
Tony Kale
$95.00
Ceramic houses in a colourful glaze that will attract attention in the garden or make a bold and bright dining room centre piece - sold as a set of three.
Tony Kale is a Whanganui-based artist who specialises in creating hand-built pottery for the home and garden. In the past, he has been part of Whanganui Open Studios and displayed his work at John Stephens' Sand Hill Studio Gallery. Tony has been a member of the Feilding and District Art Society since 2021 and we are happy to stock a range of his garden art, much of which can also be displayed indoors.
Payment for all purchases are to be made via bank transfer - items will not be shipped/packed until payment has been received.
SKU: 10000-29