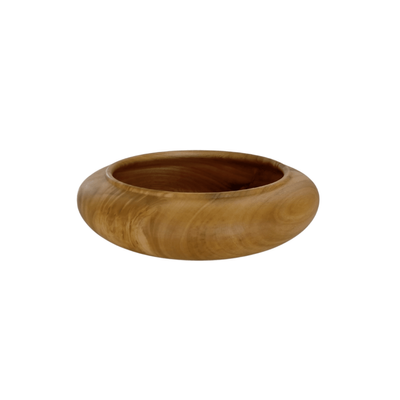 Michael Walker Medium Bowl Chestnut Undercut
Michael Walker
$70.00
Medium sized wooden bowl made from Chestnut undercut wood. Created by artist Michael Walker.
Walker's Woodturning is a family-run woodwork business, based in the Manawatu, and run by husband and wife team Mike and Helen Walker. Mike is a skilled craftsman while Helen holds down the business front. Learn more here.

Food safe, but not suitable for the dishwasher.

Payment for all purchases are to be made via bank transfer - items will not be shipped/packed until payment has been received.
SKU: 10000-33